If you are looking for a wig that can blend seamlessly with your scalp and hairline, an HD lace wig is the definitely answer! HD lace wig equipped with high-definition lace, a royal lace that is ultra-thin, invisible, and undetectable, creates the perfect illusion of hair growing directly out from your scalp! hd lace front wig, hd lace closure wig, and even 360 hd lace wig can be found here! Browse to pick one now!
Upgrade Your Look To A New Level
Ultra Thin, Transparent, Soft
The HD Swiss Lace is virtually invisible, making your wig look 100% natural. Perfectly match all skin tones, and you won't have to take any extra steps to make the lace blend with your scalp.
Why Choose Hermosa Hair HD Lace Wig?
Natural Look
The HD lace Hermosa Hair designed is the most transparent and undetectable lace on the market, melting well with all skin tones. Invisible knots and pre-plucked hairlines imitate natural hairlines, providing a seamless & natural look.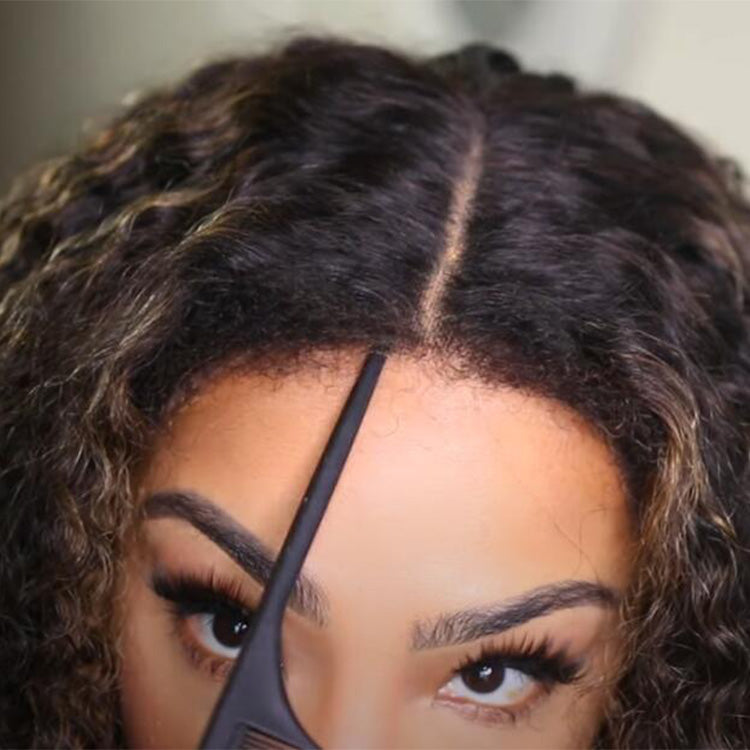 Effortless Install
Since glueless HD lace wigs are equipped with four combs inside to help you secure the wig, plus the back elastic strap to help you adjust to fit your head, no glue is needed to be used in the installation, friendly for people who are allergic to glues and adhesives.
Comfortable And Breathable
HD lace adopts ultra-thin and soft Swiss lace, making you feel comfortable and breathable even in hot weather.